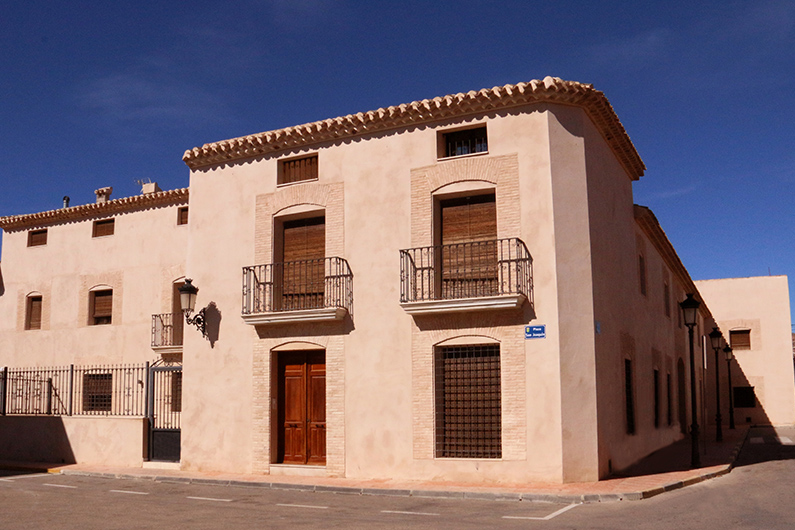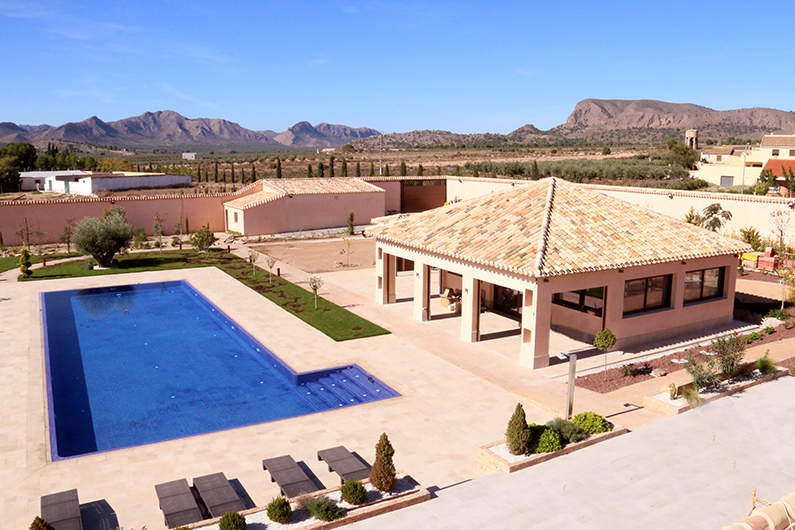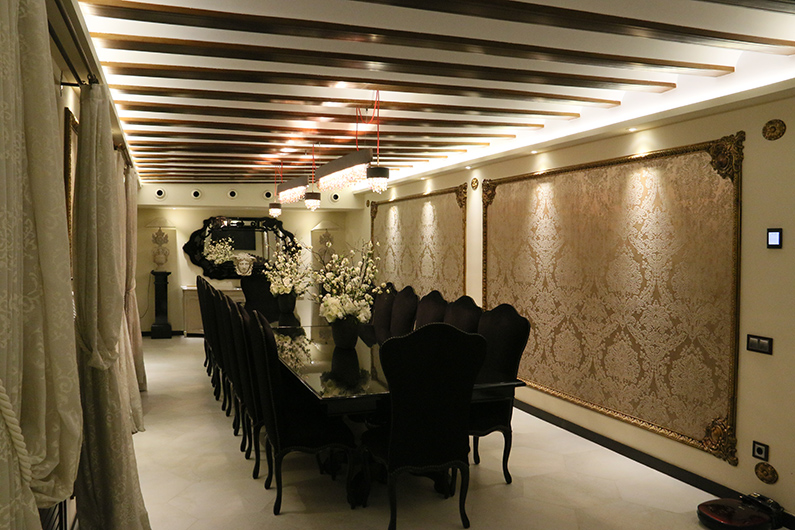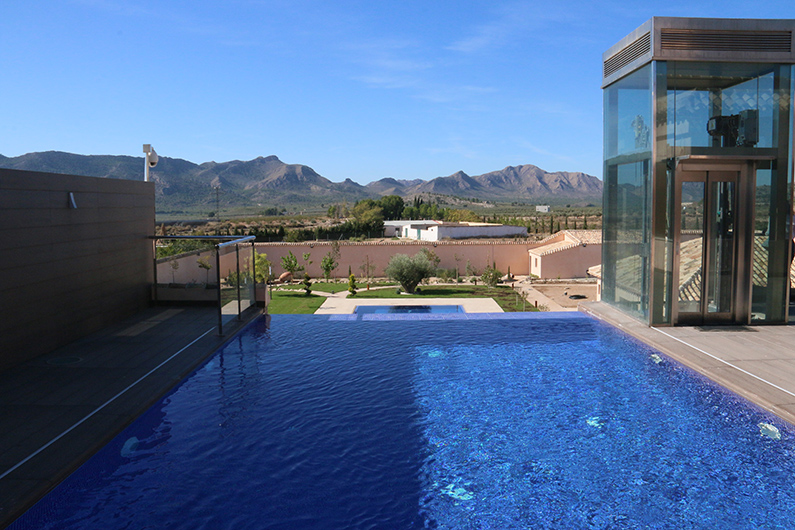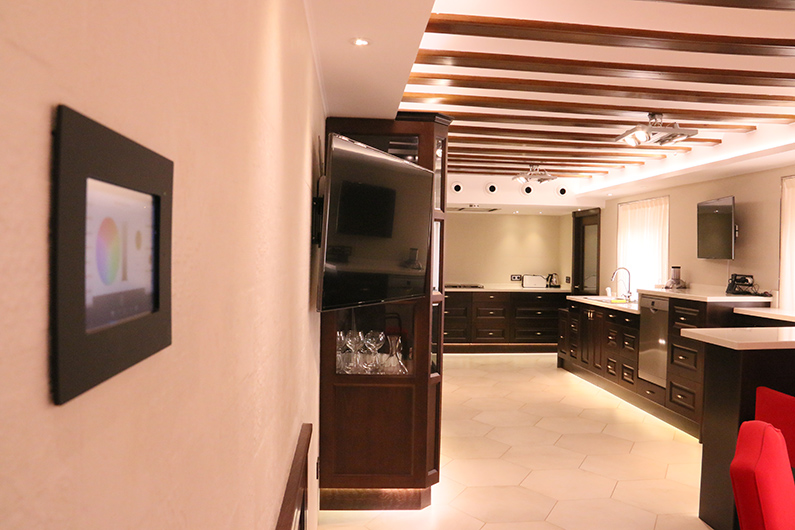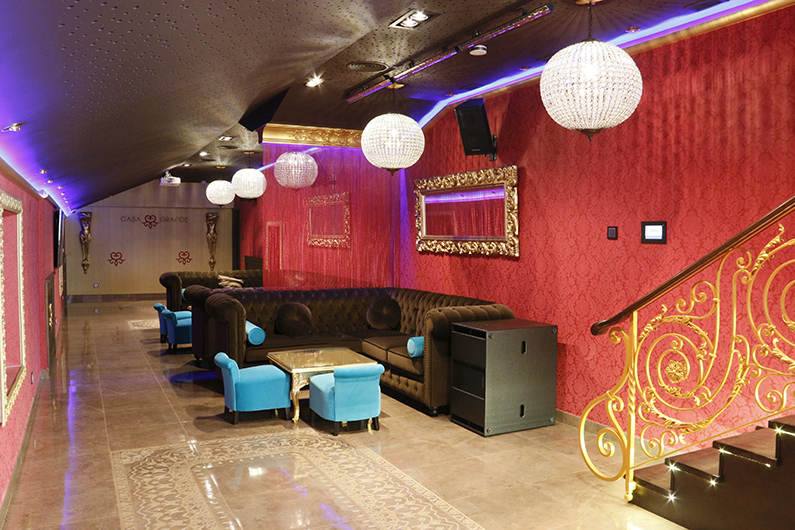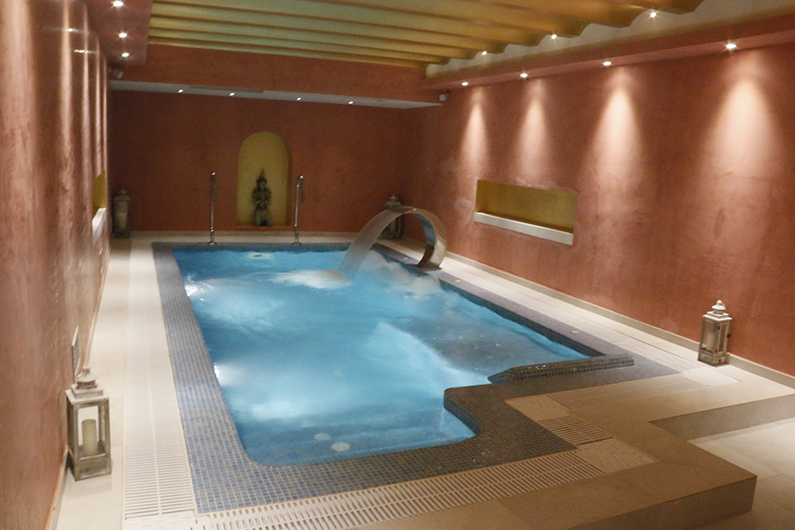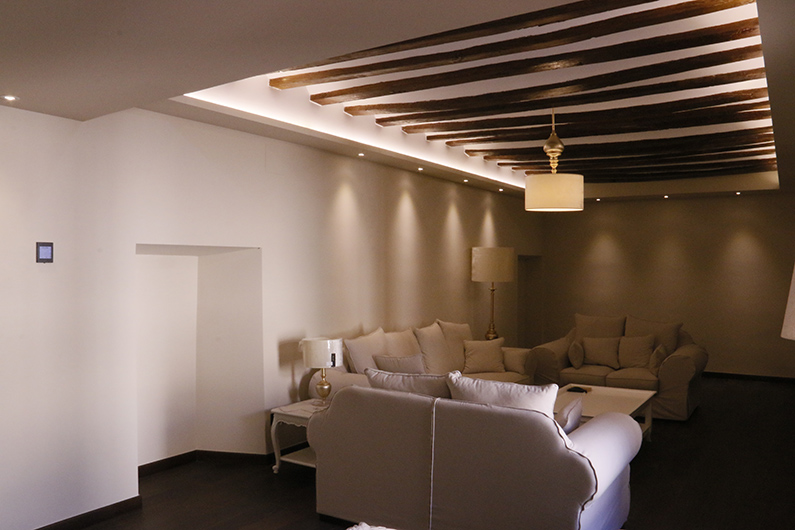 HOUSE IN HELLÍN
ALBACETE – SPAIN
The rehabilitation and transformation of this Palace built in the sixteenth century is a good example of the enhancement of the Castilian-Manchego architectural, artistic and cultural heritage.
Currently, the built area of the Mansion converted into a house is 2,000 m2. It has countless rooms which include bedrooms, living rooms, kitchens, library, gym, disco, spa, cinema room, games room, outdoor pools, barbecues, indoor and outdoor gardens and guest house.
The original challenge of the owners was to provide the most advanced technological control of all the facilities in each of the rooms, which makes the house a fabulous project in which we had the opportunity to develop  all kinds of applications:
Automatic switching of the interior and garden light points according to presence and movement, regulation of RGBW LED circuits in indoor and swimming pools, HVAC: control of radiators and fan-coil machines with different temperature demand per room, individual control and, automatic shutters, awnings and skylights depending on meteorology (wind, rain, outside temperature) and incidence of the sun, temperature regulation of pool and humidity water in Spa, technical alarms (flood, smoke, fire and gas), alarm anti-intrusion, integration of video intercoms and IP cameras on touch screens, access control, boiler control and DHW, volume control in diesel tanks, irrigation control of gardens, scenes, time schedules and global control of the housing from touch screens and mobile devices.
Taking advantage of the interoperability guaranteed by the standard, in this project we have integrated devices belonging to different product families of up to 12 different KNX manufacturers.
The project is distributed in 5 KNX TP Bus lines. It was necessary to add line segments by means of amplifiers in two of them.