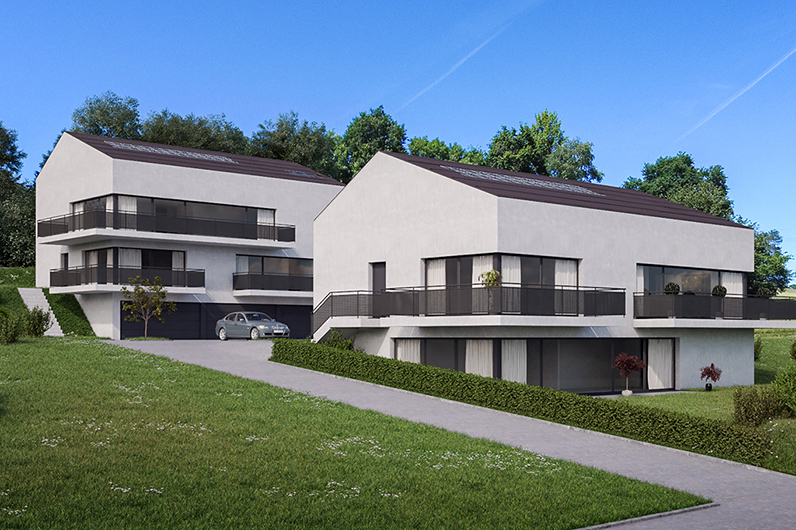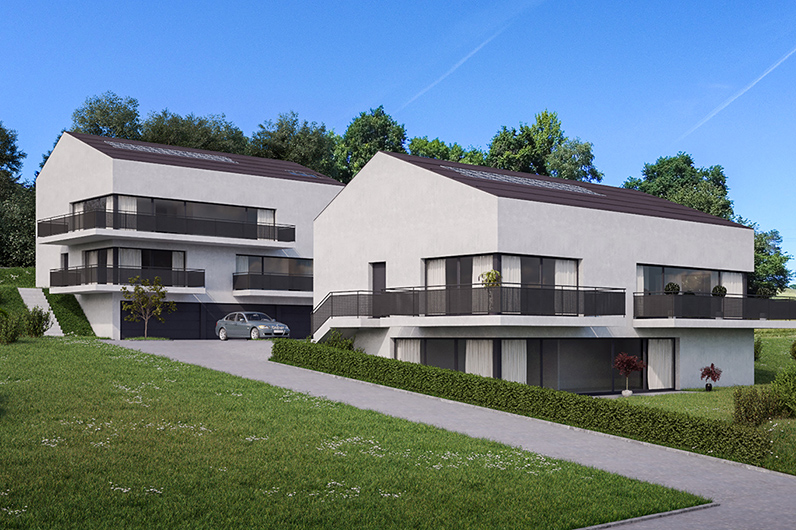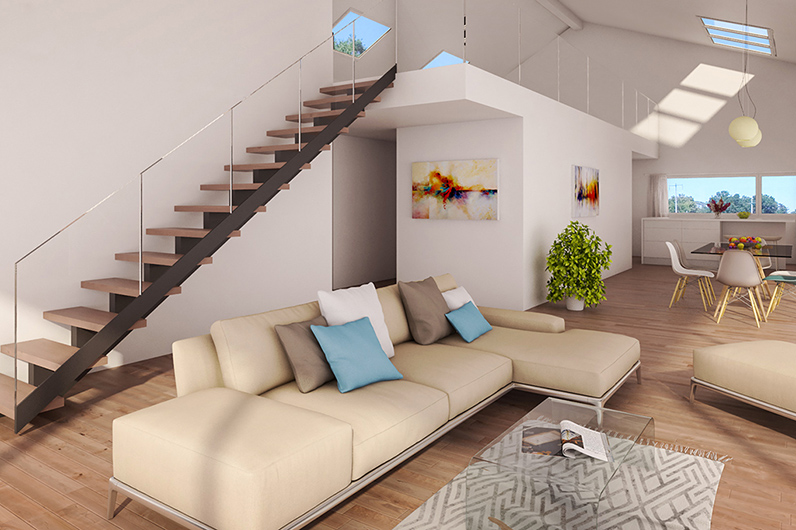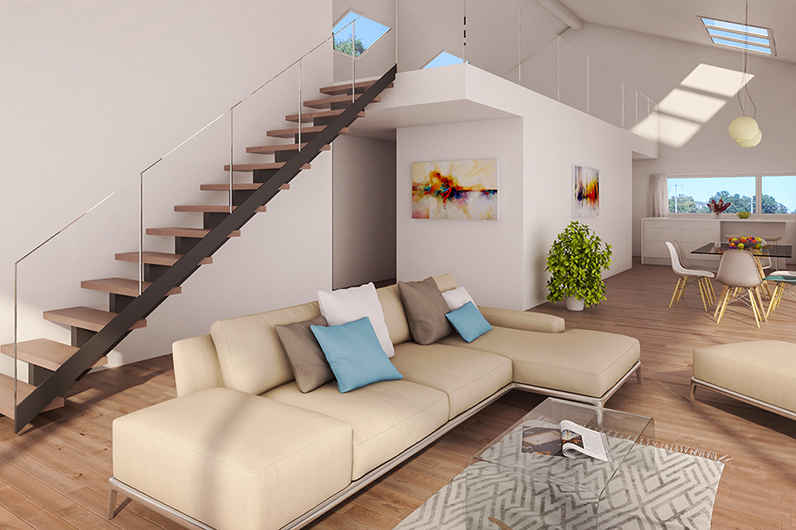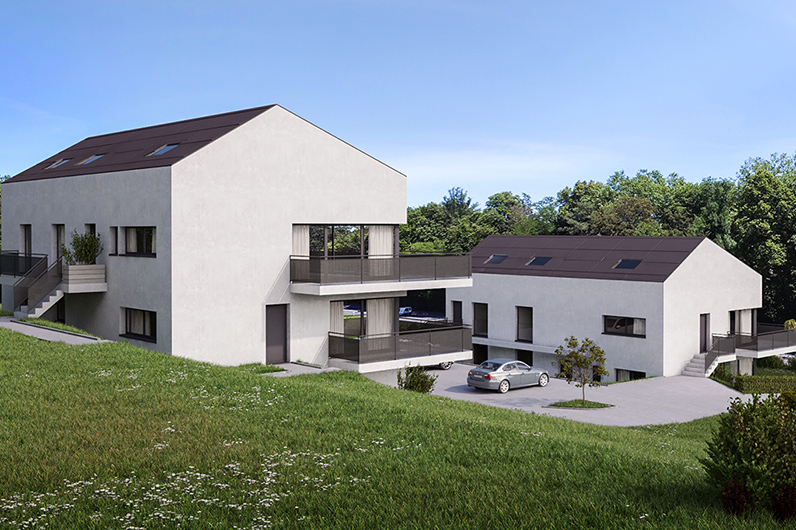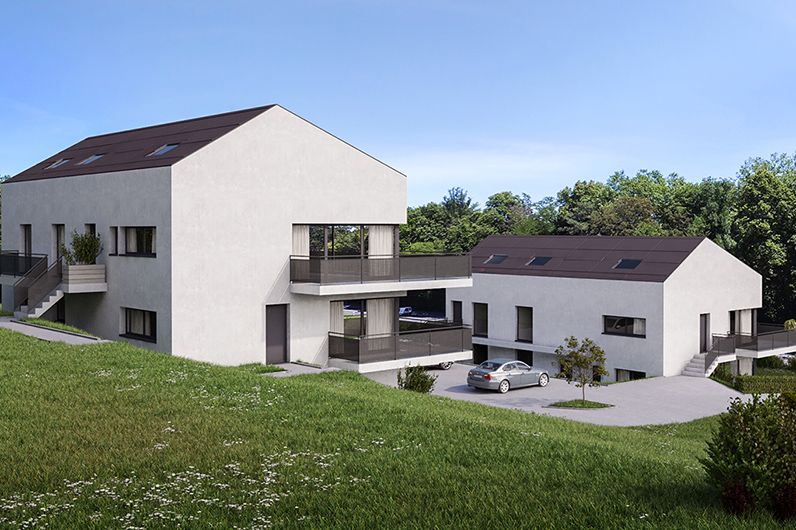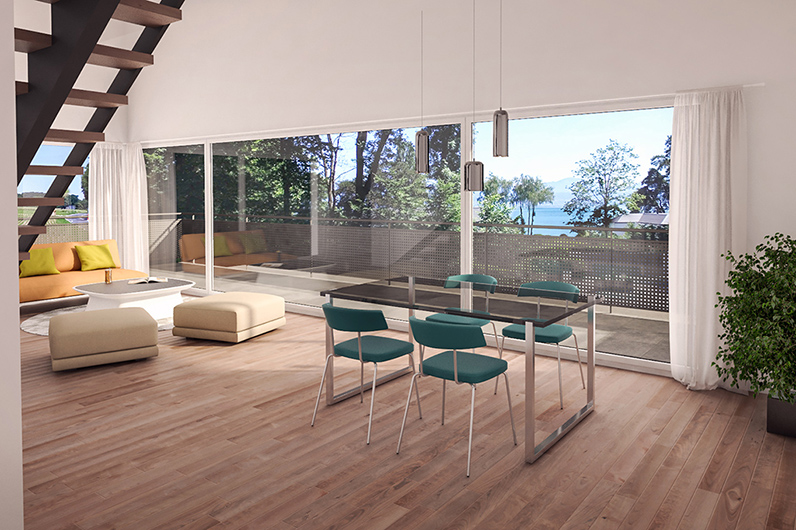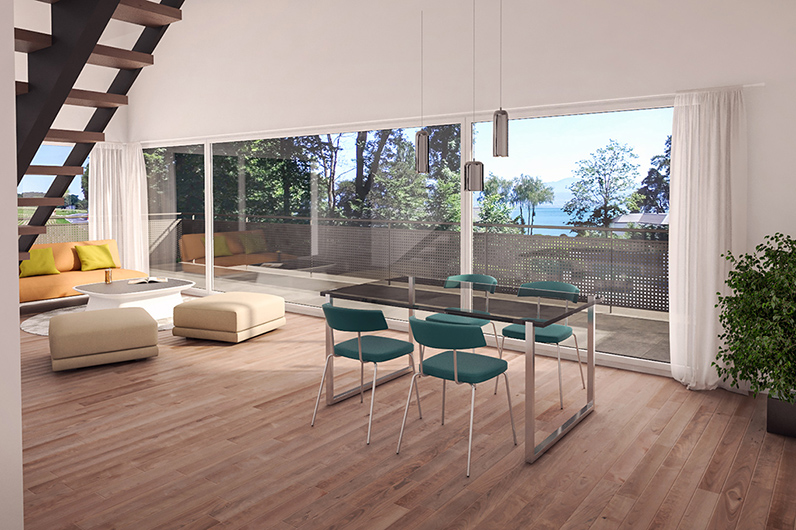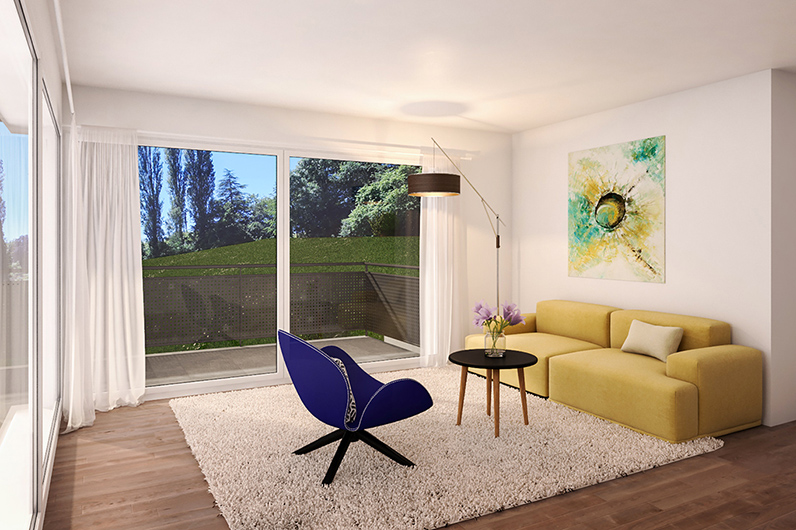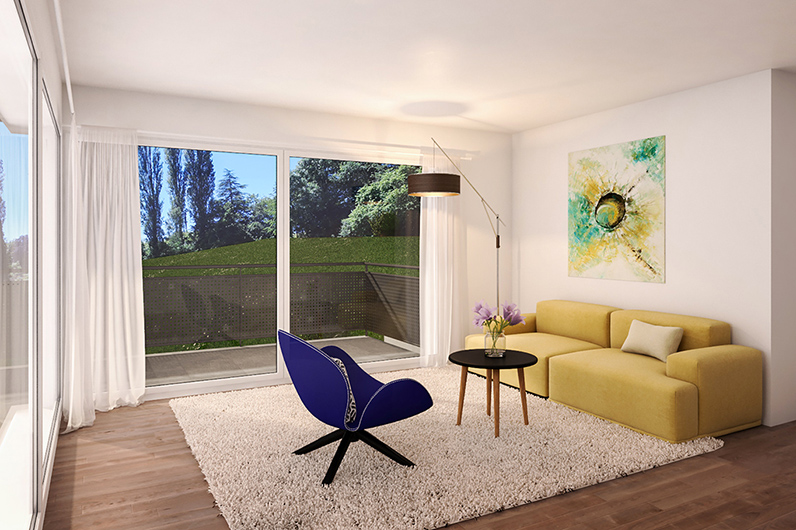 HOUSE IN LAUSANNE
SWITZERLAND
The commune of St-Preux, very close to Lausanne, welcomes this lovely 140 m2 property with views of Lake Leman.
The owners home, which is characterized by spacious and functional spaces, framed in large glazed areas, has now been improved by complementing their interior comfort with a complete and efficient home automation system.
Regulation of LED lighting, control of socket outlets, fans, movement of blinds and awnings, towel rails and, heating through underfloor heating, are the main applications required for this project.
Push-buttons, rooms controllers with touch display and a large screen, are part of the devices that  carry out the functions implemented in the rooms.
The owners can also visualise the system at any time, both locally and remotely, from their mobile devices.