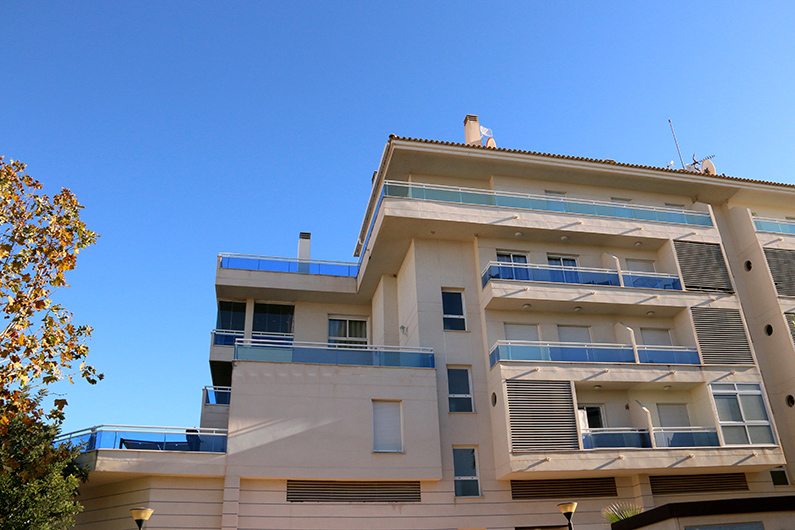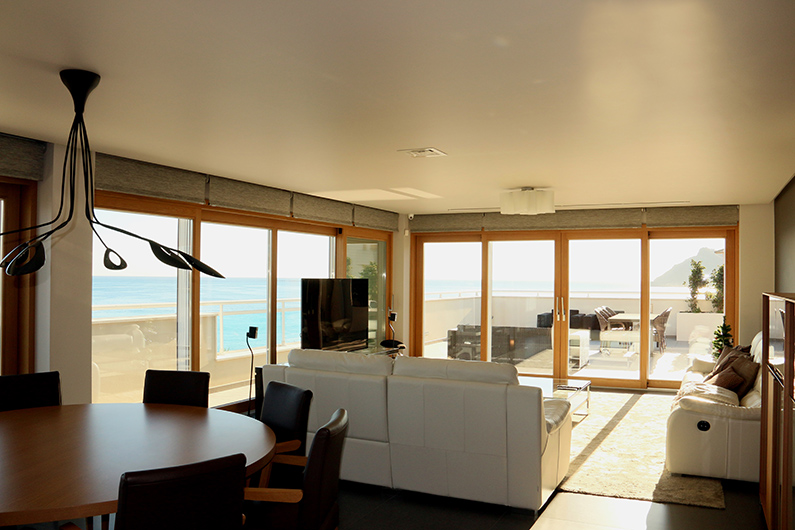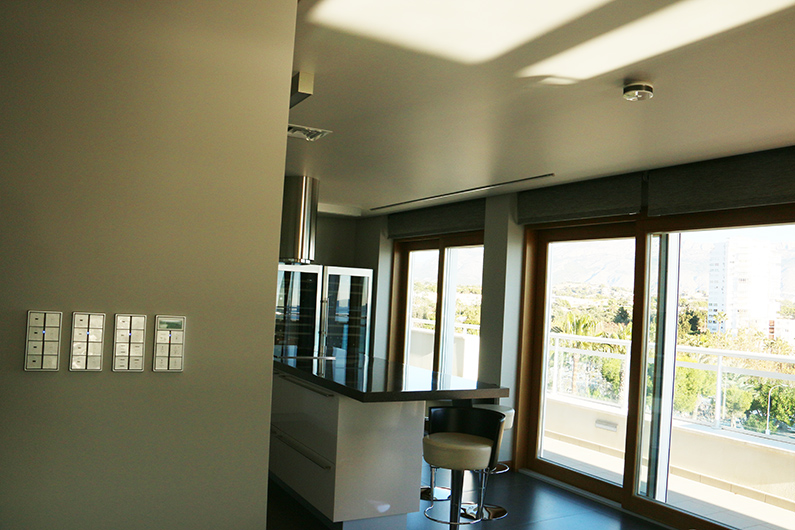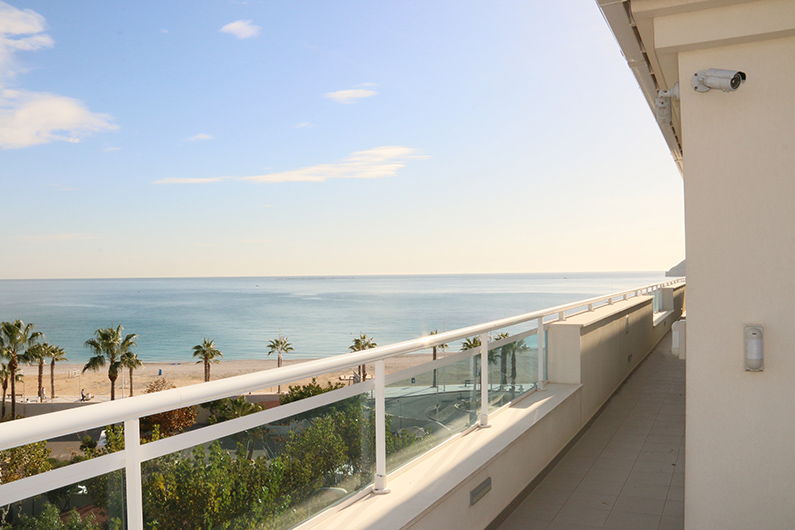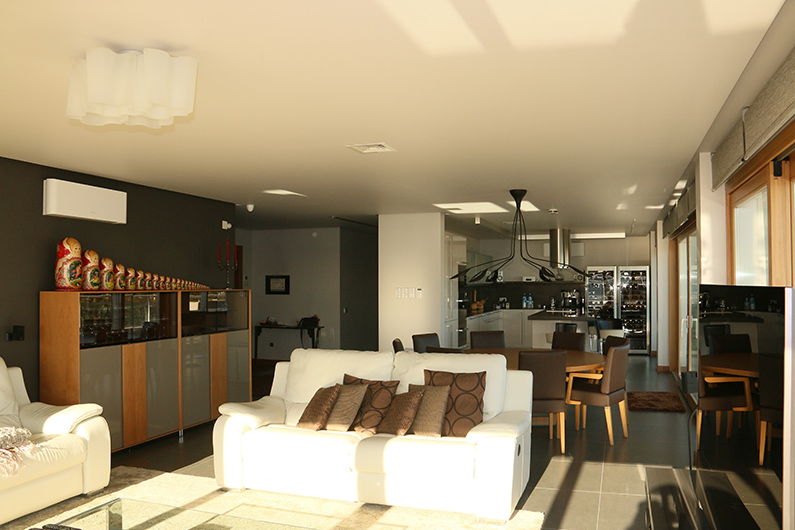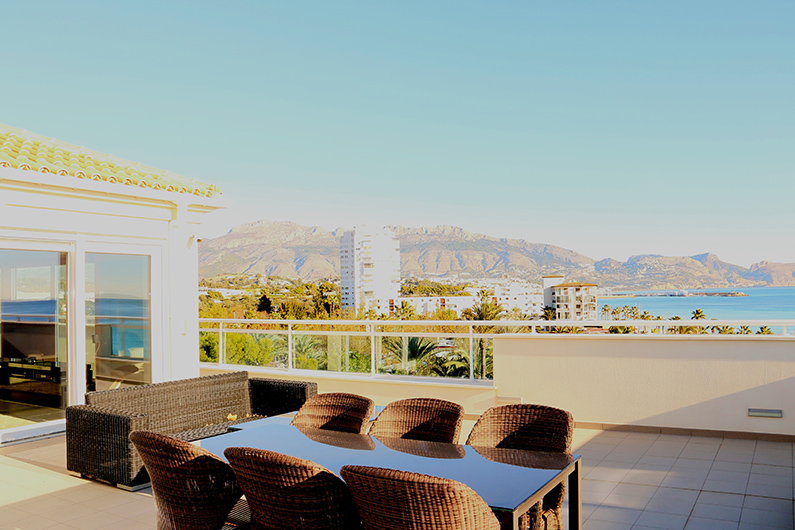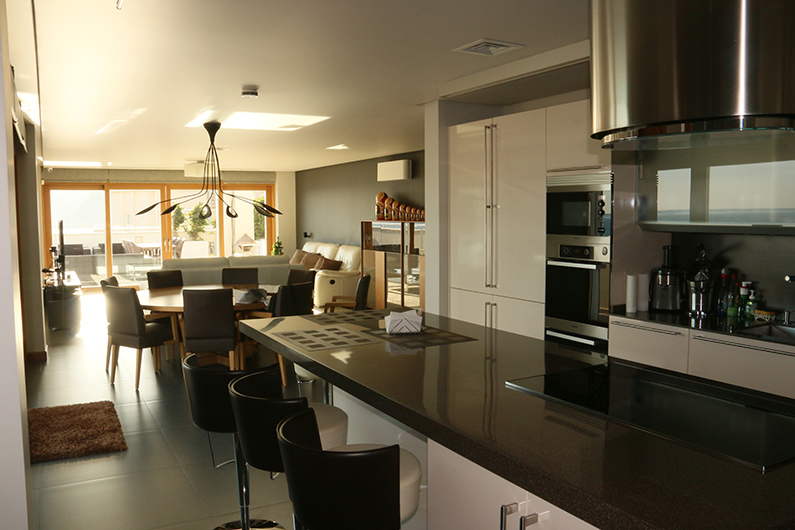 PENTHOUSE IN THE ALBIR
ALICANTE – SPAIN
The union and transformation of two apartments in a single house, resulted in the creation of a 400 m2 penthouse located on the very first beach line, in the town of El Albir. A privileged enclave of the Costa Blanca with unparalleled views over the Mediterranean Sea.
We control the switching / regulation of all the lighting circuits and socket outlets of the house using multi-function push-buttons, hall motion detectors, presence detectors in dressing rooms and bathrooms, and outdoor presence detectors in the terrace outlets.
The temperature regulation is achieved from a single controller in rooms, which acts on the heating (underfloor heating) and the air conditioning system (multisplit machines). Control of the movement of shutters and blinds distributed throughout the rooms, technical alarms: flood probes and smoke / fire detectors that, if necessary, cut the general water passage and activate the acoustic alarm respectively; global control of your home locally from a touchscreen or remotely, from mobile devices.
In addition to the previous applications, it was very important for owners to have a distributed audio system that would allow them to listen to radio stations from their country of origin. For this reason, we installed and integrated in KNX through the gateway, a system that allows them not only to listen to music in amplified streaming through Wi-Fi, but also to play audio contents from different sources in each room independently.
A topology of 3 KNX TP bus lines was necessary to connect all the project's devices.